All competitors of the online competition are obligated to register before the start of the competition as a WorldCDF Member for 2020.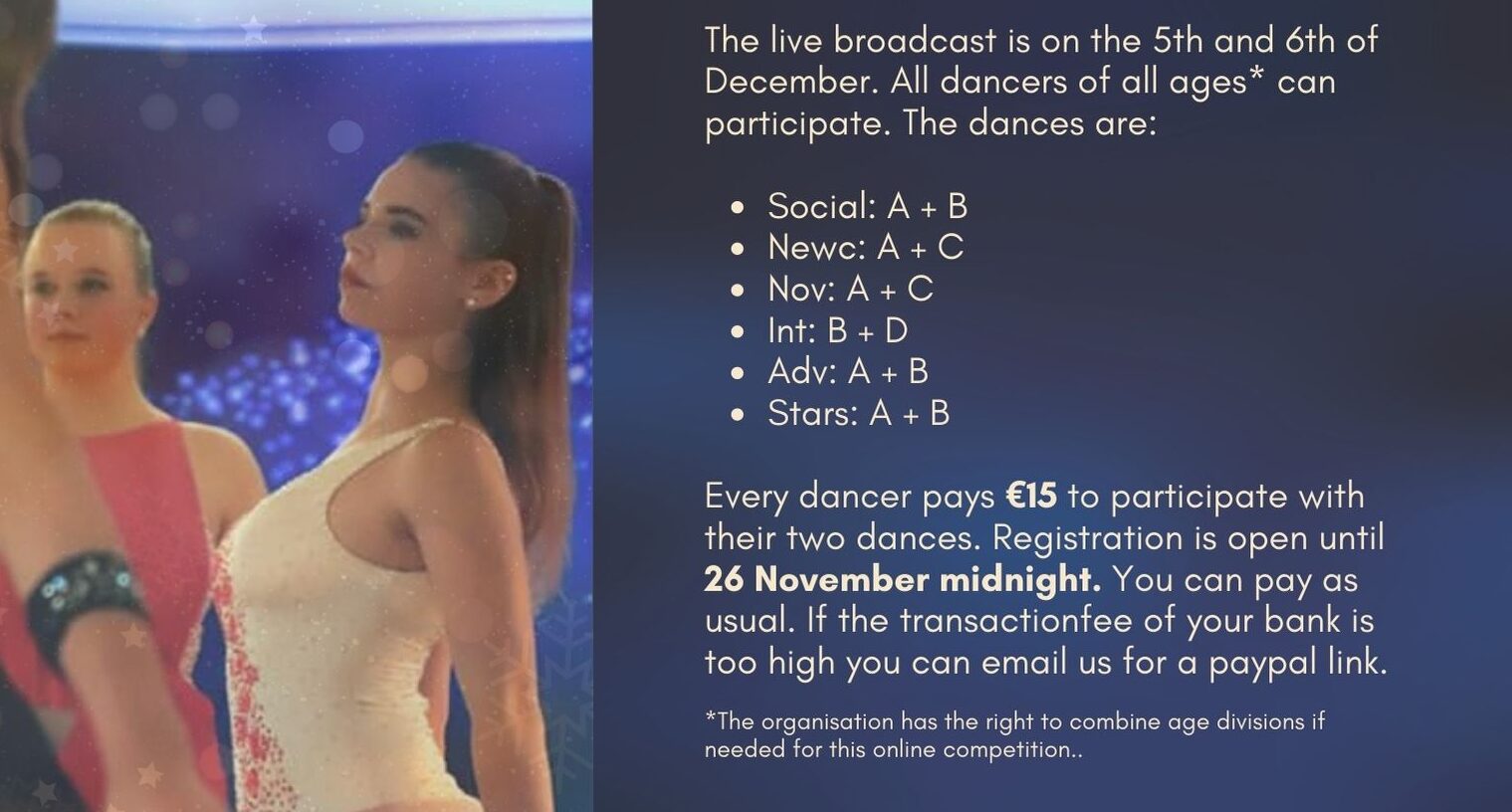 Send video to: WETRANSFER LINK
In the list the music for the competition:
To make it easier for editing we added some extra to the music.
5 seconds silence: so you take your place
bleep: Are you on your spot?
5 seconds silence: to look better on screen to be sure that you are nog walking anymore
music: Dance at the best
5 seconds silence: stay in your place till you hear the: bleep
COMPETITORLIST ONLINE 2020
RESULTS BELGIAN CHAMPIONSHIPS 2020
The Belgian Championships are being held at the wonderful and luxury location of
Centerparcs Vossemeren
3 – 5 December 2021
Elzen
3920 Lommel, Belgium
These Belgian Championships 2020 are being held under auspices of the World Country Dance Federation and are a fully sanctioned International Qualifying event for the World Championships organized by the WCDF.
As it is almost Christmas, everything will be decorated in Christmas atmosphere, including the music!
Download the competitor list & Schedule of 2020 below:
Competitor List 2021
Schedule 2021